Playing Games with the Defense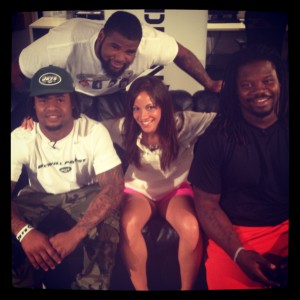 Have you ever wondered what professional football players do when they aren't practicing, working out, or on the field?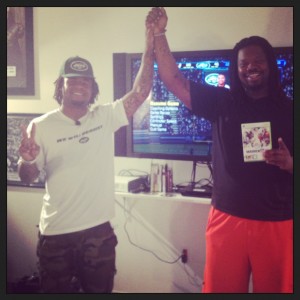 Well, for some they still play football, only in the virtual world.  Madden is one of the most popular video games and yes, even the guys who "are the game" enjoy playing.
Jets defensive linemen Damon "snacks" Harrison and rookie Sheldon Richardson along with corner Ellis Lankster  are some of the many NFLers who love the game of Madden. I tagged along with the three of them to see what the fuss was about.
It was entertaining watching them compete and at times they were intense!  My favorite part was interacting with them in a casual setting. I was able to see their personalities off the field. They all have a sense of humor and all are great trash talkers! I had no idea the craziness one simple game could create.