A Journey Home with Harrsion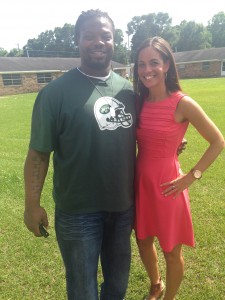 I love a great underdog story.  Who doesn't? Recently, I had a chance to travel to Louisiana with Jets defensive linemen Damon Harrison. Damon was born and raised in Louisiana, spending his childhood in New Ibiera and his later years 2 hours west in Lake Charles. We spent two days in both cities and I saw a "lifetime" in those 48 hours. Damon was raised by a single mother who worked several jobs to support her children. His mother Brunella describes her youngest son as a "teddy bear" and beams with pride when talking about him.  I learned from talking to his mom and older sister Tiera that Damon was a very talent child in both music and athletics.  He refused to let any obstacles stand in his way.  And believe me, he had plenty. He was cut from his middle school football and basketball teams, failed the 8th grade, only played one year of high school football, dropped out of a community college, saw his brother spend 13 years behind bars, wasn't drafted, and now he can claim the position as starting nose tackle on one of the best d-lines in the NFL.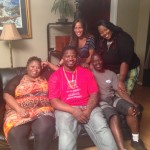 Seeing where Damon grew up and hearing his story, I kept thinking to myself "how did he make it?".  Surely,  he had all the odds stacked against him. But he beat them all and proved many people wrong. He's a player you want to root for. A sincere thank you to Damon and his family for sharing his story with me.
Here's part 1: