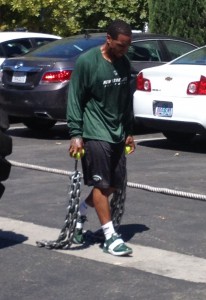 Part two of my series with Antonio Cromartie undoubtedly is one of my favorite pieces.  It was intriguing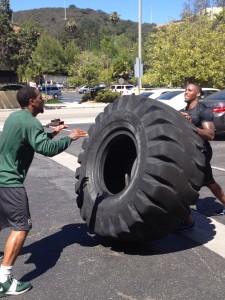 to watch professional athletes train for an entire week. In order to be in the best physical shape for training camp, these athletes will push their bodies to the limit. The workouts are Monday through Friday from 8am to 1pm and make no mistake; these workouts are extreme.
What  amazed me the most,  was the  different types of workouts they endured.  To see these football players in Yoga class was pretty funny,  but they were intense and could kick   my butt in class every time.
Here's part two: